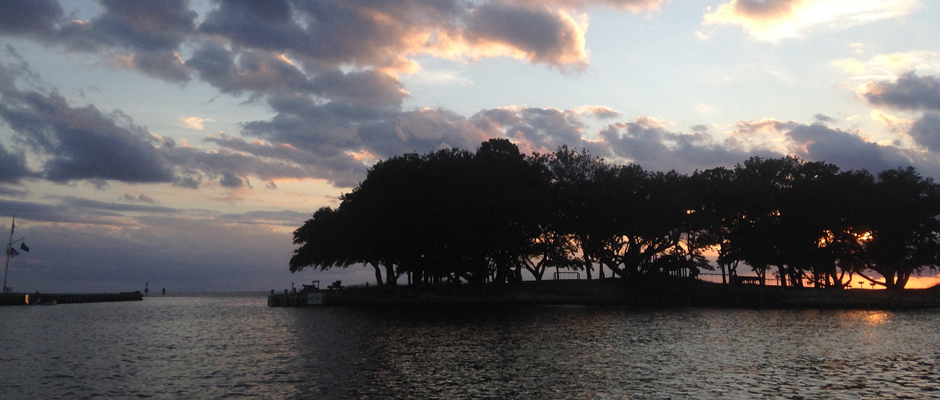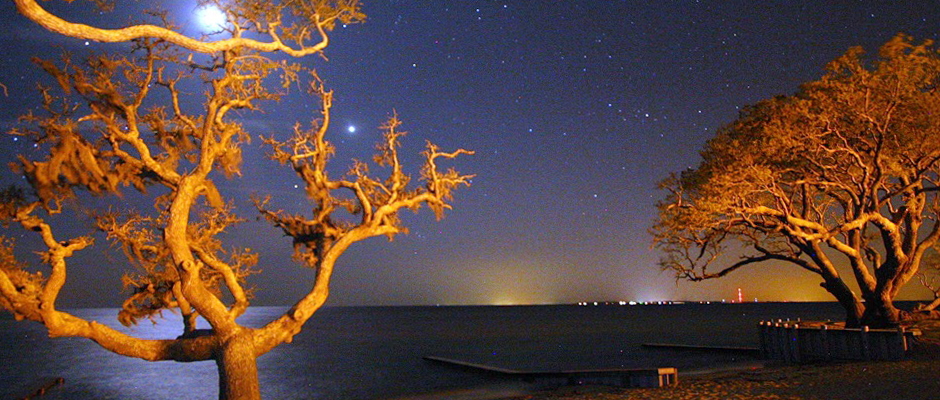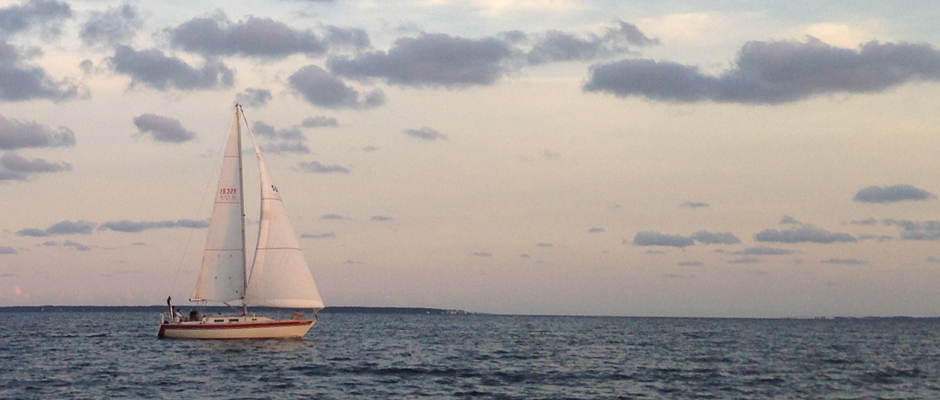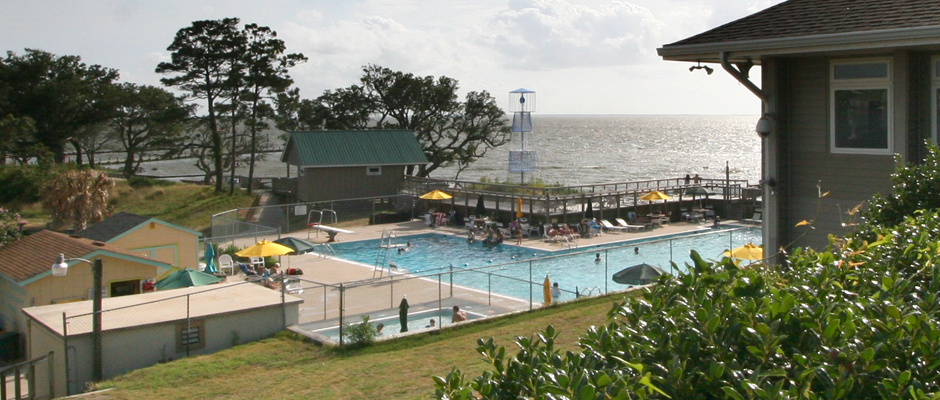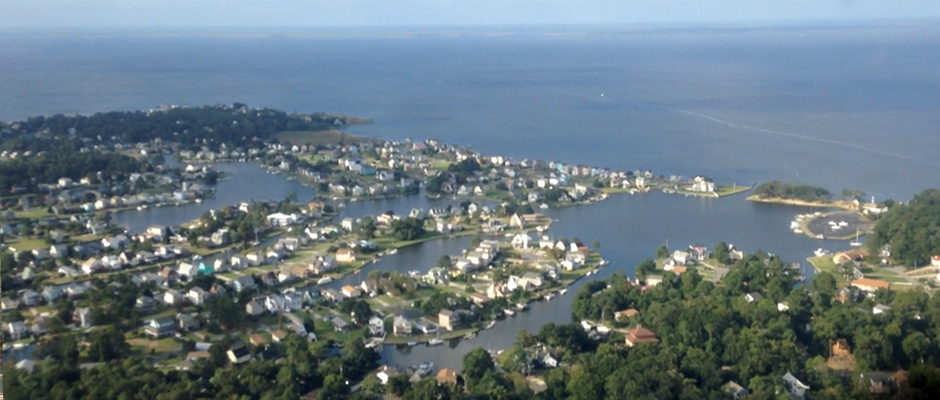 Welcome to Colington Harbour!
Colington Harbour is a private gated subdivision situated in the heart of the Outer Banks. With over 2,400 lots, the "Harbour" is also the largest, and serves as home to a thriving boating community featuring miles of canals and scenic sound front homes along the beautiful Albemarle Sound.
Originally developed as a mix of retirement and vacation cottages, the Harbour has grown into the permanent residence for thousands of families and children galore. The deep water canals, ideal location, and friendly faces of our residents have made our community one of the premier destinations along the Atlantic coast.
Amenities within our neighborhood include a huge sound side park with sandy beaches, a playground, and sheltered picnic areas, a basketball court, as well as a kayak rack, boat launch and boat slips for rent. For a nominal fee, residents may also join the Yacht and Racket Club, which allows use of the two outdoor swimming pools, tennis courts, and community clubhouse.
As a reminder, throughout the year, please always abide by the Parks's rules.
---
---
Harbour Headlines Newsletter
The Harbour Headlines is no longer being published due to the cost and lack of paid advertising. Information for our residents is now being distributed via E-Blasts (emails), our Facebook page, and our website, www.colingtonharbour.net. If you are not receiving the E-Blasts, or following us on Facebook, please use the form on the right hand side of the page under the 'Contact CHA' heading to sign up.
---
---
Colington Harbour Announcements
Check 'Recent Posts' block below for more CHA news/announcements
---
UPDATE – STARTING MAY 5 – Spring 2021 Asphalt Rejuvenation Project
While applying the seal coat on the roads yesterday morning, a pop-up rainstorm came through. The rain caused the sealant to run onto homeowner's driveways and yards. We have been in contact with the foreman, Vice President and the CEO of the company. They assured us that everything will be cleaned up promptly. They have a pressure washing truck out this morning to start cleaning the driveways. Due to this unfortunate event, the asphalt rejuvenation will continue both Friday and Saturday. We understand this might cause some inconvenience. Please be patient while they continue the job and the clean up process.
See details below in 'Recent Posts'
---
Colington Harbour 2021/2022 Assessments
The Colington Harbour Assessment notices have been mailed. Payment is due by May 1, 2021.
If you have not received yours by April 10, 2021, or have any questions concerning your assessment, please contact the Colington Harbour Association office at 252-441-5886. Thank you!
Make checks payable to 'Colington Harbour Association' and write your lot number in the memo section of your check. Payments can be dropped off at the Clubhouse or you can mail them to:
Colington Harbour Association
1000 Colington Drive
Kill Devil Hills, NC 27948
---
---
ATTENTION:
We are experiencing issues with the CHA Marketplace Form email function. If you are wishing to place an ad in the Marketplace, please send your request directly to: CHA Marketplace. Please include your first name, last name, email, phone number, CHA section number, and a description for the ad. You can also include 1-2 pictures of the item.
---
REMINDER: To All Dog Owners
There have been some concerns raised over dogs that are being walked, but unleashed. Although some of these dogs are extremely friendly, and will run up to adults and children just to be petted, it can be a frightening experience for children or adults who are afraid of dogs.
Please be sensitive to these people, and leash your dog when walking on the roads of Colington Harbour.
Thank you, CHA
---
OBX US Coast Guard Auxiliary presents: "About Boating Safely"
See details below.
---
BI-Annual Spring and Fall
CHA LIMB & BRANCH REMOVAL PROGRAM
The Bi-annual Spring and Fall 2021 CHA Limb/Branch Removal Program will take place this year, in May and November of 2021.
Dates for May: 5/10 – 5/15; Sector #1. 5/17 – 5/22; Sector #2
Dates for November: 11/8 – 11/13; Sector #1. 11/15 – 11/20; Sector #2
For this program schedule, there will be (2) sectors. As you enter the gate, sector #1 is all streets to the left after passing the gate. (Sector #1 includes the modular section and Mann Ct.) Sector #2 includes all streets to the right after going through the gate. This also includes outside the gate streets including King Ct., Knight Ct., Queen Ct., Princess Ct., and Dutchess Ct.
Brush may be placed out for removal as early as the week before chipping commences. All brush must be out by Monday morning of your scheduled weeks as the contractor will only make one pass per street. See below for further details.
---
New CHA Gate Camera System
New cameras were recently installed at the main gate of Colington Harbour, and were activated on Tuesday, January 12, 2021. These cameras replaced an aging system of cameras that were in place for the past 8 years.
The new camera system, because of its enhanced resolution, can identify the type of vehicle, color of vehicle, and the license plate of the vehicle.
Please be assured that your privacy is important to us and NO access to the system will be permitted to any of the CHA Security personnel or the CHA Office staff. It will be available to local, State, and Federal law enforcement as necessary, or by court order as requested.
We encourage you to take five minutes and go to the web site, Flock Safety to familiarize yourself with the system's capabilities.
---
REMINDER: Signage in Colington Harbour
No signs are permitted on properties within Colington Harbour. See Article VII, Section 1, of the Colington Harbour Covenants, 2005 (Colington Harbour Covenants) for details.
'Campaign' (political) signs, as defined by Dare County Statute, are permitted 6 weeks prior to the election and must be removed no later than 10 days after the election.
---
SPEED LIMITS WITHIN THE COMMUNITY
The posted speed limit throughout the harbour is 25 mph. Please abide by this speed limit.
Pedestrian and Cyclists
Please use caution, as a driver, to ensure the safety of everyone. Blind drives, curves, and narrow shoulders throughout the neighborhood, can lead to accidents that we can avoid if we use caution.
Cyclists should ride on the right hand side of the road, riding with traffic. Use caution when approaching curves and blind drives. Pedestrians should walk on the left hand side of the road, also using caution. Walking or riding a bicycle on the wrong side of the road can cause unexpected obstacles to drivers.
Our roads are extremely narrow. Please, be courteous to all!!.
---
Access to Dare Community Crime Line
---
COVID-19 Announcements
We have decided to keep our office open to the public, while attempting to conduct as much business as possible through email and phone. We will continue to limit the visits to one person at a time. If anything can be handled via phone please call us at 252-441-5886 or email us at: colingtonadmin@colingtonharbour.net
---
Important Reading
We are having many issues at the gate, with vehicles in the left lane, not yielding to the vehicles in the right lane. If you use the left lane, you MUST STOP at the gate house, then yield to any vehicles in the right lane before proceeding to the second STOP sign. Please inform any visitors, friends, or family of this regulation. This is for everyone's safety.
---
---
Click here to visit the Colington Harbour Marketplace – A new (and free) Service for Harbour residents!
Spring Cleaning!
Still have items that you don't need anymore? Whether you are looking to sell these items or just give them away, why not consider listing them on the CHA Marketplace? It is easy and FREE!! You can also list services that you provide for neighbors in the community (i.e.: lawn maintenance, painting).
This is not a yard sale – groups of people will not be arriving at your doorstep. You and the buyer decide on how to exchange the items.
To begin, just click on the sentence above.
A place for CHA members (lot owner(s) to advertise items for sale, items wanted, services offered, or services needed. Unlike many other sites, this site will be monitored, and all ads will be screened prior to being listed.
---
---
2021 SCHEDULE OF CHA BOARD OF DIRECTORS' MEETINGS
(All meetings are held at the CH Clubhouse)



January                 February
1/12 @ 9 am		2/9 @ 9 am
1/19 @ 7 pm

March                   April
3/9 @ 9 am		4/10 @ 10 am (Annual Member Mtg.)
3/16 @ 7 pm		4/13 @ 9 am

May                     June
5/11 @ 9 am		6/8 @ 9 am
5/18 @ 7 pm

July                    August
7/13 @ 9 am		8/10 @ 9 am
7/20 @ 7 pm

September               October
9/14 @ 9 am		10/12 @ 9 am
9/21 @ 7 pm

November                December
11/9 @ 9 am		12/14 @ 9 am
11/16 @ 7 pm

Sign-up for Colington Harbour Association eBlasts!