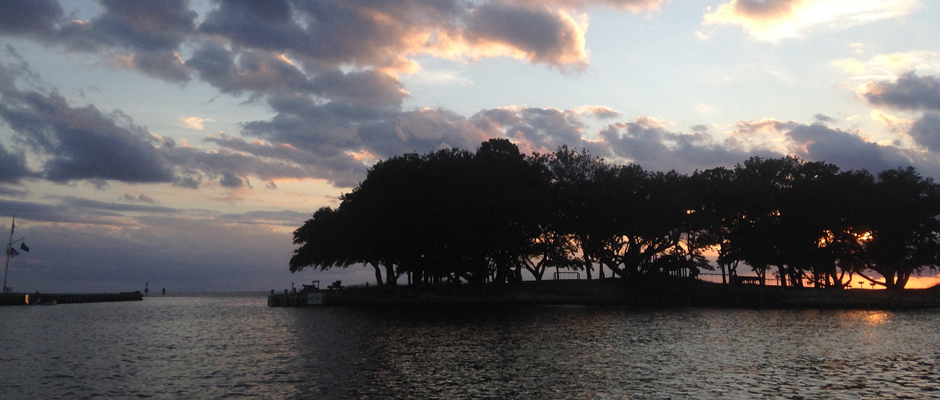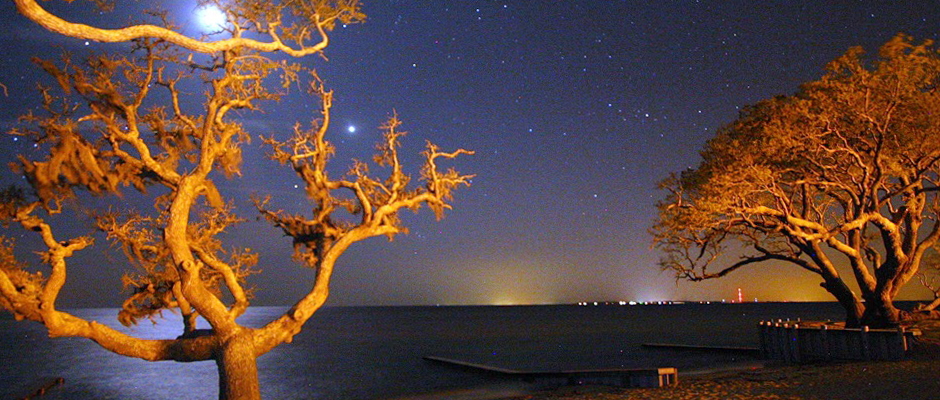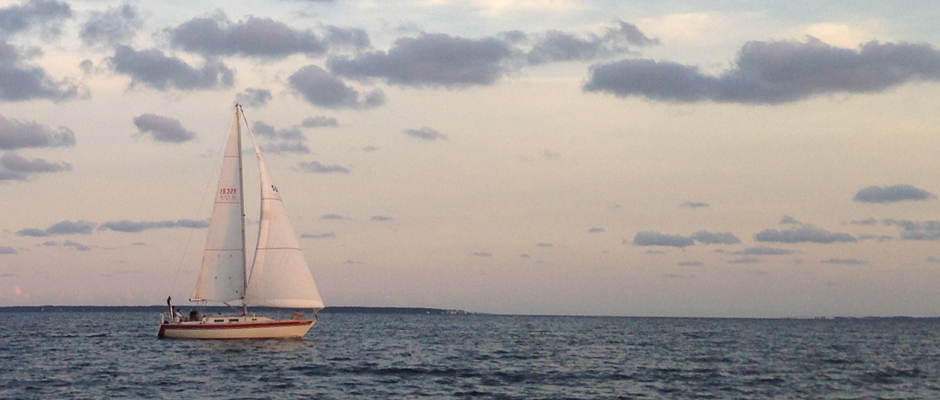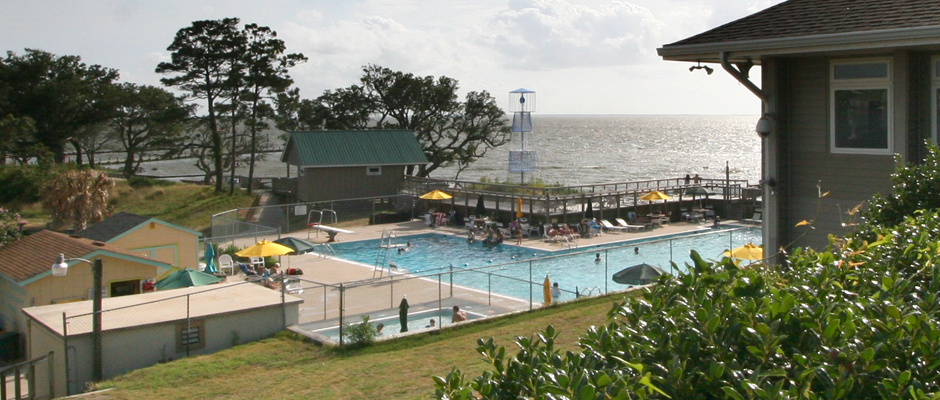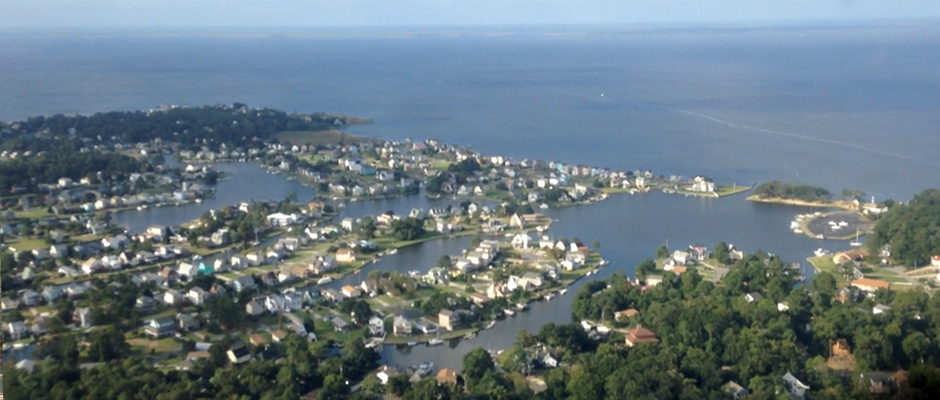 Welcome to Colington Harbour!
Colington Harbour is a private gated subdivision situated in the heart of the Outer Banks. With over 2,400 lots, the "Harbour" is also the largest, and serves as home to a thriving boating community featuring miles of canals and scenic sound front homes along the beautiful Albemarle Sound.
Originally developed as a mix of retirement and vacation cottages, the Harbour has grown into the permanent residence for thousands of families and children galore. The deep water canals, ideal location, and friendly faces of our residents have made our community one of the premier destinations along the Atlantic coast.
Amenities within our neighborhood include a huge sound side park with sandy beaches, a playground, and sheltered picnic areas, a basketball court, as well as a kayak rack, boat launch and boat slips for rent. For a nominal fee, residents may also join the Yacht and Racket Club, which allows use of the two outdoor swimming pools, tennis courts, and community clubhouse.
As a reminder, throughout the year, please always abide by the Parks's rules.
---
---
Harbour Headlines Newsletter
The Harbour Headlines is no longer being published due to the cost and lack of paid advertising. Information for our residents is now being distributed via E-Blasts (emails), our Facebook page, and our website, www.colingtonharbour.net. If you are not receiving the E-Blasts, or following us on Facebook, please use the form on the right hand side of the page under the 'Contact CHA' heading to sign up.
---
---
Colington Harbour Announcements
Check 'Recent Posts' block below for additional CHA news/announcements
---
---
ATTENTION
The Fall 2021 CHA Limb/Branch Removal Program is now complete.
ALL limb/branches not picked up – PLEASE remove from the right of way by November 24th.
---
ATTENTION
( A Few Times)
– Saturday, December 4th, 1:00 pm-3:00 pm, he will arrive by boat at the marina. There will be hot chocolate, goodies, and lots of fun!! Bring your camera and come take a picture with Santa! Kids of all ages and 4 legged fur babies are welcome!!

– Colington Fire Department will be escorting Santa throughout Colington Harbour on the following days:
Friday, December 10th – Harbour View Drive and its side streets
Saturday, December 11th – Colington Drive and its side streets
---
Holiday Boat Parade, December 11 @ 4:45 PM – 6:00 PM
Participants: See details under 'Resources/Eblasts'
Prizes will be awarded: 1st $75, 2nd $50, 3rd $25
WE will be able to serve hot chocolate & cookies this year. We ask that you keep proper spacing when in line for the goodies and while watching the parade. The wearing of face masks is encouraged.
So, boaters light up your vessel. All the rest come out and enjoy the show!
---
ATTENTION
During the week of October 4, 2021, the inlet committee and a representative from CHA surveyed the inlet to determine depths.
Good news! Last year's dredging of the inlet using the recently purchased DIno 6 was very successful. Depths across the length and width of the Inlet are at least 6 feet.
We found no low spots or hills. Based on the survey results, no additional dredging will be required this year.
---
ATTENTION
Colington Harbour 'Eblasts' are now stored on this website. You can find them under the heading 'Resources', on the 'Home' page of this website.
Click here for all previous postings.
---
ATTENTION
Colington Harbour Homeowners/Business Owners
A list of Colington Harbour homeowners that own local businesses is now available on the Colington Harbour website. This list includes multiple types of businesses from lawncare to plumbing to photography and more! This list is available by clicking here: CHA Businesses
If you have a business that you would like added to this list, please contact the Colington Harbour Association at: colingtonadmin@colingtonharbour.net
(See CHA disclaimer, located at the bottom of the CHA website homepage, concerning any information provided on this list.)
---
ATTENTION:
We are experiencing issues with the CHA Marketplace Form email function. If you are wishing to place an ad in the Marketplace, please send your request directly to: CHA Marketplace. Please include your first name, last name, email, phone number, CHA section number, and a description for the ad. You can also include 1-2 pictures of the item.
---
REMINDER: To All Dog Owners
PLEASE pick up after your dog!
In addition, there have been some concerns raised over dogs that are being walked, but unleashed. Although some of these dogs are extremely friendly, and will run up to adults and children just to be petted, it can be a frightening experience for children or adults who are afraid of dogs.
Please be sensitive to these people, and leash your dog when walking on the roads of Colington Harbour.
Thank you, CHA
---
REMINDER: Signage in Colington Harbour
No signs are permitted on properties within Colington Harbour. See Article VII, Section 1, of the Colington Harbour Covenants, 2005 (Colington Harbour Covenants) for details.
'Campaign' (political) signs, as defined by Dare County Statute, are permitted 6 weeks prior to the election and must be removed no later than 10 days after the election.
---
SPEED LIMITS WITHIN THE COMMUNITY
The posted speed limit throughout the harbour is 25 mph. Please abide by this speed limit.
Pedestrian and Cyclists
Please use caution, as a driver, to ensure the safety of everyone. Blind drives, curves, and narrow shoulders throughout the neighborhood, can lead to accidents that we can avoid if we use caution.
Cyclists should ride on the right hand side of the road, riding with traffic. Use caution when approaching curves and blind drives. Pedestrians should walk on the left hand side of the road, also using caution. Walking or riding a bicycle on the wrong side of the road can cause unexpected obstacles to drivers.
Our roads are extremely narrow. Please, be courteous to all!!.
---
Access to Dare Community Crime Line
---
Important Reading
We are having many issues at the gate, with vehicles in the left lane, not yielding to the vehicles in the right lane. If you use the left lane, you MUST STOP at the gate house, then yield to any vehicles in the right lane before proceeding to the second STOP sign. Please inform any visitors, friends, or family of this regulation. This is for everyone's safety.
---
---
Click here to visit the Colington Harbour Marketplace – A new (and free) Service for Harbour residents!
Fall Cleaning!
Still have items that you don't need anymore? Need space for the holidays? Whether you are looking to sell these items or just give them away, why not consider listing them on the CHA Marketplace? It's easy and FREE!! You can also list services that you provide for neighbors in the community (i.e.: lawn maintenance, painting). Or, if you are looking for someone to do electrical work, plumbing work, yard work, housework, etc., you can list that also!
This is not a yard sale – groups of people will not be arriving at your doorstep. You and the buyer decide on how to exchange the items.
To begin, just click on the sentence above.
A place for CHA members (lot owner(s) to advertise items for sale, items wanted, services offered, or services needed. Unlike many other sites, this site will be monitored, and all ads will be screened prior to being listed.
---
---
2021 SCHEDULE OF CHA BOARD OF DIRECTORS' MEETINGS
(All meetings are held at the CH Clubhouse)



January                 February
1/12 @ 9 am		2/9 @ 9 am
1/19 @ 7 pm

March                   April
3/9 @ 9 am		4/10 @ 10 am (Annual Member Mtg.)
3/16 @ 7 pm		4/13 @ 9 am

May                     June
5/11 @ 9 am		6/8 @ 9 am
5/18 @ 7 pm

July                    August
7/13 @ 9 am		8/10 @ 9 am
7/20 @ 7 pm

September               October
9/14 @ 9 am		10/12 @ 9 am
9/21 @ 7 pm (postponed until 9/28 @ 7 pm)

November                December
11/9 @ 9 am		12/14 @ 9 am
11/16 @ 7 pm

Sign-up for Colington Harbour Association eBlasts!