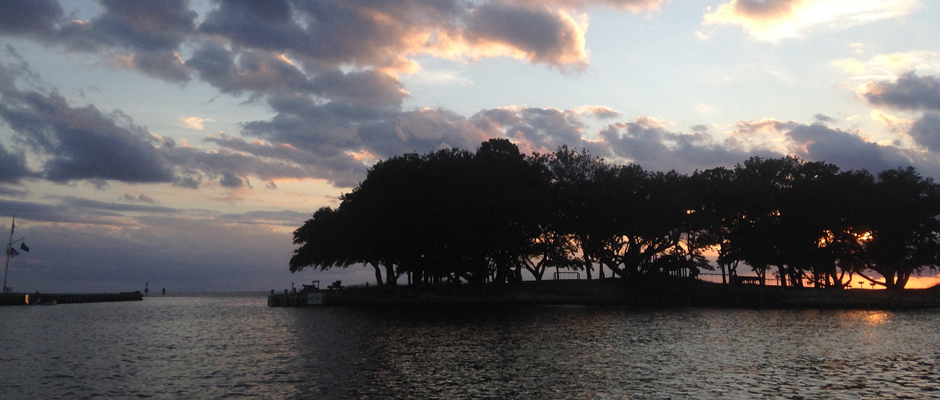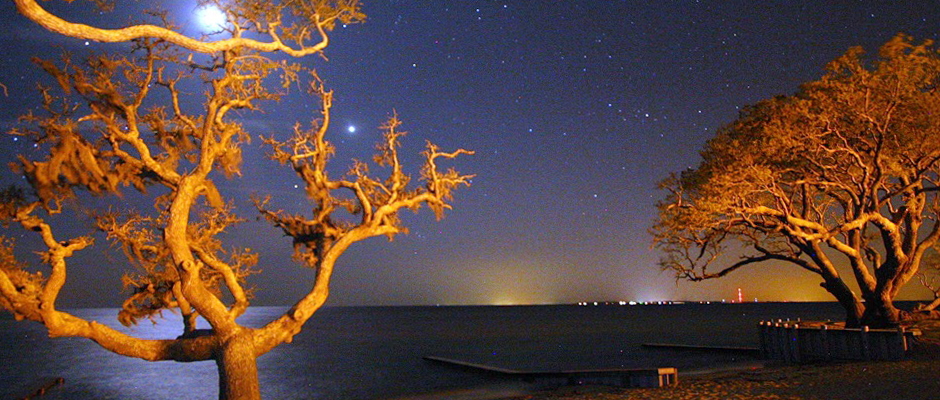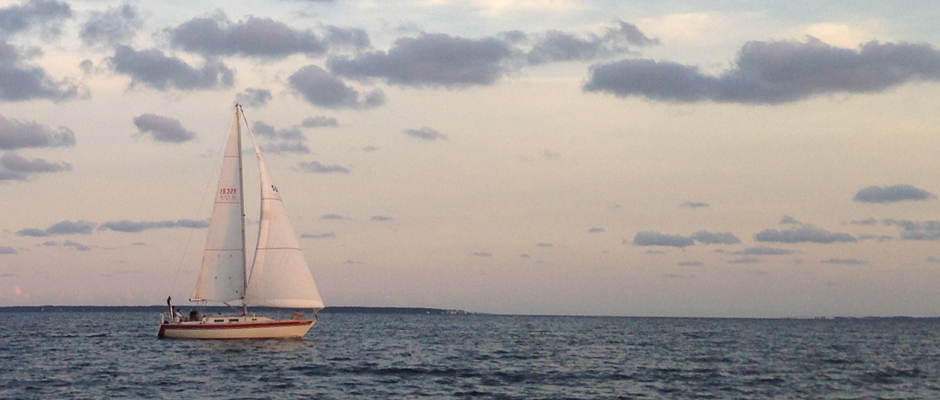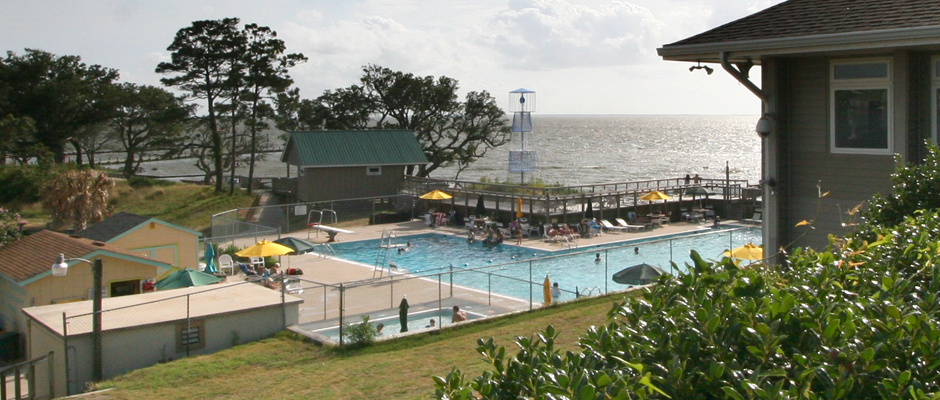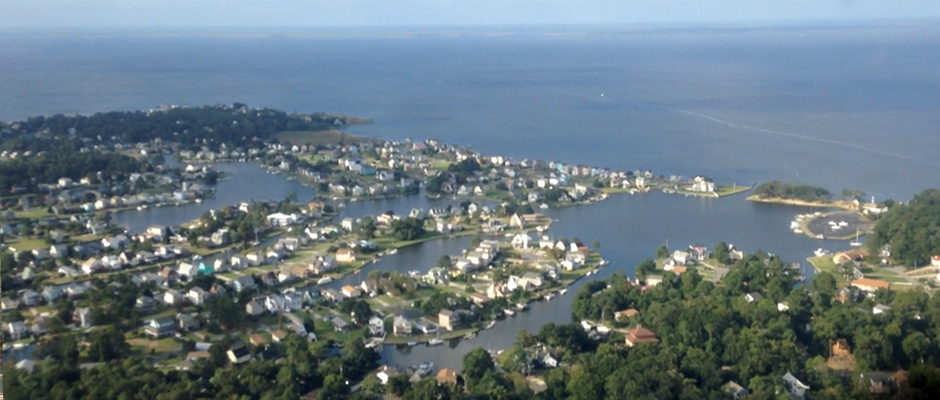 Welcome to Colington Harbour!
Colington Harbour is a private gated subdivision situated in the heart of the Outer Banks. With over 2,400 lots, the "Harbour" is also the largest, and serves as home to a thriving boating community featuring miles of canals and scenic sound front homes along the beautiful Albemarle Sound.
Originally developed as a mix of retirement and vacation cottages, the Harbour has grown into the permanent residence for thousands of families and children galore. The deep water canals, ideal location, and friendly faces of our residents have made our community one of the premier destinations along the Atlantic coast.
Amenities within our neighborhood include a huge sound side park with sandy beaches, a playground, and sheltered picnic areas, a basketball court, as well as a kayak rack, boat launch and boat slips for rent. For a nominal fee, residents may also join the Yacht and Racket Club, which allows use of the two outdoor swimming pools, tennis courts, and community clubhouse.
As a reminder, throughout the year, please always abide by the Parks's rules.
---
---
ATTENTION:
We are experiencing issues with the CHA Marketplace Form email function. If you are wishing to place an ad in the Marketplace, please send your request directly to: CHA Marketplace. Please include your first name, last name, email, phone number, CHA section number, and a description for the ad. You can also include 1-2 pictures of the item.
Click here to visit the Colington Harbour Marketplace – A new (and free) Service for Harbour residents!
The winter holidays are past. Still trying to find room to store all the great gifts received during the holidays? Still have items that you don't need anymore? Whether you are looking to sell these items or just give them away, why not consider listing them on the CHA Marketplace? It's easy and FREE!! You can also list services that you provide for neighbors in the community (i.e.: lawn maintenance, brush trimming, home repairs, painting, etc.). Or, if you are looking for someone to do electrical work, plumbing work, yard work, housework, etc., you can list that also!
This is not a yard sale – groups of people will not be arriving at your doorstep. You and the buyer decide on how to exchange the items.
To begin, just click on the sentence above.
A place for CHA members (lot owner(s) to advertise items for sale, items wanted, services offered, or services needed. Unlike many other sites, this site will be monitored, and all ads will be screened prior to being listed.
---
Colington Harbour Announcements
---
COLINGTON HARBOUR ASSOCIATION UPCOMING BOARD ELECTIONS
For over 50 years, Colington Harbour has been successfully growing due to the dedication of residents who have volunteered countless hours to make this community one of the best places to live on the OBX.
Would you like to help keep our Harbour thriving? Do you have ideas on how to make it even better? Now is your chance!
The Colington Harbour Association (CHA) is the homeowners' organization charged with managing the 'daily business of the community', which includes:
• Ensuring the compliance of the established standards of the community via its governing documents (By-Laws & Covenants).
• Managing the community's common property elements (roads, amenities, marina, etc.).
• Promoting the well-being of Colington Harbour as a whole.
As part of the Association, the Board of Directors, made up of seven volunteer members, are elected by the property owners within the community. In this upcoming election there will be, at least, two (2) Board seats to be filled.
Each position is a three-year term, beginning April 8th, 2023 and ending April 11th, 2026. Candidates MUST OWN property in Colington Harbour (i.e. listed on Dare County tax records as an owner of said property). If you own property in the Harbour, and are interested in running for one of the open positions, please stop by the office, or email at: [email protected], AFTER January 17th, 2023, to receive an application.
In addition to the completed application, you will need to submit an endorsement from ten (10) members in good standing (endorsement sheet will be provided with the application, and verified through Dare County tax records), and a biography statement of 100 words or less. The application, endorsement sheet, and biography/statement must be submitted to the Colington Harbour Administration office BETWEEN February 1, 2023, at 9:00 am and February 15, 2023, at 4:30 pm (By-Laws – Article V, Section4b).
It has been very exciting over the last few years to see so many homeowners applying for Board seats, and we hope it will be no different this year. Let's hear you voice!
---
---
UPCOMING EVENTS
---
US COAST GUARD 'BOAT AMERICA CLASS'
---
Check 'Recent Posts' block below for additional CHA news/announcements
---
To View the 2023 Schedule of Board of Directors' Meetings, Scroll Down This Page
---
COLINGTON ROAD SAFETY IMPROVEMENTS PROJECT
Read or download the entire scope of the project here: Colington Road Safety Improvements Project
---
Colington Harbour Eblasts
Colington Harbour 'Eblasts' are now stored on this website. You can find them under the heading 'Resources', on the 'Home' page of this website.
Click here for all previous postings.
---
UPDATED – Colington Harbour Business Owners
A list of Colington Harbour homeowners that own local businesses is now available on the Colington Harbour website. This list includes multiple types of businesses from lawncare to plumbing to photography and more! The list is available by clicking here: CHA Businesses
If you have a business that you would like added to this list, please contact the Colington Harbour Association at: [email protected]
(See CHA disclaimer, located at the bottom of the CHA website homepage, concerning any information provided on this list.)
---
REMINDER: To All Dog Owners
PLEASE pick up after your dog!
In addition, there have been some concerns raised over dogs that are being walked, but unleashed. Although some of these dogs are extremely friendly, and will run up to adults and children just to be petted, it can be a frightening experience for children or adults who are afraid of dogs.
Please be sensitive to these people, and leash your dog when walking on the roads of Colington Harbour.
Thank you, CHA
---
SPEED LIMITS WITHIN THE COMMUNITY
The posted speed limit throughout the harbour is 25 mph. Please abide by this speed limit.
Pedestrian and Cyclists
Please use caution, as a driver, to ensure the safety of everyone. Blind drives, curves, and narrow shoulders throughout the neighborhood, can lead to accidents that we can avoid if we use caution.
Cyclists should ride on the right hand side of the road, riding with traffic. Use caution when approaching curves and blind drives. Pedestrians should walk on the left hand side of the road, also using caution. Walking or riding a bicycle on the wrong side of the road can cause unexpected obstacles to drivers.
Our roads are extremely narrow. Please, be courteous to all!!.
---
Access to Dare Community Crime Line
---
Important Reading
We are having many issues at the gate, with vehicles in the left lane, not yielding to the vehicles in the right lane. If you use the left lane, you MUST STOP at the gate house, then yield to any vehicles in the right lane before proceeding to the second STOP sign. Please inform any visitors, friends, or family of this regulation. This is for everyone's safety.
---
---
2023 SCHEDULE OF CHA BOARD OF DIRECTORS' MEETINGS
(All meetings are held at the CH Clubhouse)



January                 February
1/10 @ 8 am		2/14 @ 8 am
1/17 @ 7 pm

March                   April
3/14 @ 8 am		4/8 @ 10 am (Annual Member Mtg.)
3/21 @ 7 pm		4/11 @ 8 am

May                     June
5/9 @ 8 am		6/13 @ 8 am
5/16 @ 7 pm

July                    August
7/11 @ 8 am		8/8 @ 8 am
7/18 @ 7 pm

September               October
9/12 @ 8 am		10/10 @ 8 am
9/19 @ 7 pm

November                December
11/14 @ 8 am		12/12 @ 8 am
11/21 @ 7 pm

Sign-up for Colington Harbour Association eBlasts!