Association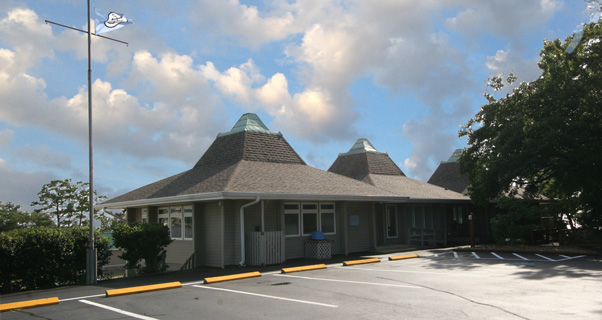 The Colington Harbour Association (CHA) is the homeowners' organization charged with managing the 'business' of the community which includes:
Managing the community's common property elements (private roads, amenities, marina, etc.);
Ensuring the compliance of the established standards of the community via its governing documents; and
Promoting the well-being of Colington Harbour as a whole.
The CHA Board of Directors consists of seven volunteers elected by the property owners within the community.
The 2021-2022 Board of Directors will be structured with an Executive Board as follows:
Doug Wirth – President
Steve Ornstein – Chairman
Howard Snyder – 1st Vice President
Randy Reale – 2nd Vice President
Leah Holmes – Secretary
David Creecy – Treasurer
Bill Meyer – Member At Large
The CHA office is located within the Colington Harbour clubhouse.  During 'Daylight SavingsTime', office hours are 9:00 AM to 5:00 PM, Monday through Friday.  Beginning 'Eastern Time', hours will change to 9:00 AM – 4:30 PM, Monday through Friday.
For all questions, billing inquiries, including all property-related issues (e.g. building permits, vehicle stickers, neighbors violating covenants), please contact the CHA office at 252-441-5886 or by email at:  [email protected].
CHA Staff Members Are:
Office
Donna Price – Community Manager
Wendi Kmet – Covenants Enforcement
Ann Blomberg – Bookkeeper
Wendi Kmet – Administrative Assistant
Cory Baker – Administrative Assistant
Guards
James Caldwell & Al Blomberg – Guard Supervisors
Hickman Finch
Jeremy Joyner
Debbie Loughman
Doug Nolting
Maggie Gulino
Lorraine Trimboli
Scott Thomson
Maintenance
Pat Card – Maintenance Supervisor
Mike Bowling
Jim Roberts
If you wish to report a security issue, please contact the 24-hour Guard Gate at 252-441-5430.  Maintenance issues should be reported directly to the CHA office at 252-441-5886.
Colington Harbour Assocation
1000 Colington Drive Kill Devil Hills, NC 27948
(252) 441-5886
Sign-up for Colington Harbour Association eBlasts!